Glowgetters
Bridal Tans
The stakes are very high and the dresses are very white. There is no other salon to trust when it comes to the most important day of your life!! You will stress over many things leading up to your wedding day but your spray tan doesnt need to be one of them. Schedule your trial atleast 10 days before and rest easy knowing you'll have a flawless even Glow. Glowgetters has done over a 1000 brides since opening in 2021 and we come highly recommended by all of the top wedding photographers. We believe in a tasteful tan.. where no one would guess it was even a spray tan. Your spray tan will be completely yours. You can bring a photo for jess to color match or you can let her decide. Either way you will have the best spray tan of your life. We promise
now booking
limited 2023 spots
Come enjoy our new salon!  Teeth whitening technician available upon request. We also offer mimosa bar, spiked seltzers, robes to relax in and endless amounts of photo ops!  Bride gets $5 credit for each person who comes to salon for wedding spray! Reserve your 2023 spot now. Although there is still plenty of space on the books for individual spray tans next year.. A large bridal party that wants a Thursday spot is strongly encouraged to book ahead. To book a bridal party please contact Jess Email Jess@glowgetter207.com to set up a time to discuss your bridal party!
Bring mom
Bring mom, gram, aunties to your bridal party so they can get a glow too! All ages and Body shapes welcome We also have anti aging additives to hide sunspots.
Destination wedding?
We travel
Jess will travel anywhere to make sure your spray tan is perfect on your wedding day. email jess@glowgetter207.com for pricing.
lqbtq+ friendly
Glowgetters is a welcoming environment for everyone. You will always feel safe and supported here.
group booking
Bridesmaids
Your photographer will thank you graciously if your whole bridal party has a little glow. it will make editing easier and there won't be the risk of having to oversaturate the photo to get Lindas face to not blend into the white sky behind her.
Truly custom
shade range
We understand some bridesmaids want to full send into dark bronzed goddess while others are just accommodating the bride and terrified. We can give either shade and everything inbetween.
photos to last a
lifetime
We know these photos will hang on your mantle for the rest of forever. We do not take that responsibility lightly.If for any reason there is an issue with your tan we will drive to you and make sure your tan is flawless for the big day,
sweat proof
All bridal tans come with our sweat proof solution to prevent any color transferring to your wedding gown.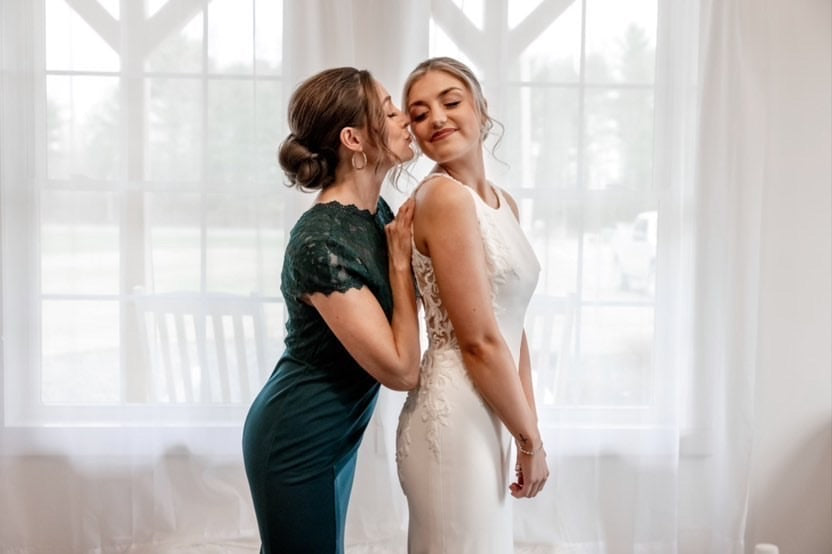 Experienced
Jess has personally spray tanned over 500 brides for their big day. There is no better option for the most important day of your life. spray tans you can depend, .
5 ⭐️ rating
We have the best reviews because we truly care about our clients and their experience with us., we will always go above and beyond to make your experience a great one
A day when details matter